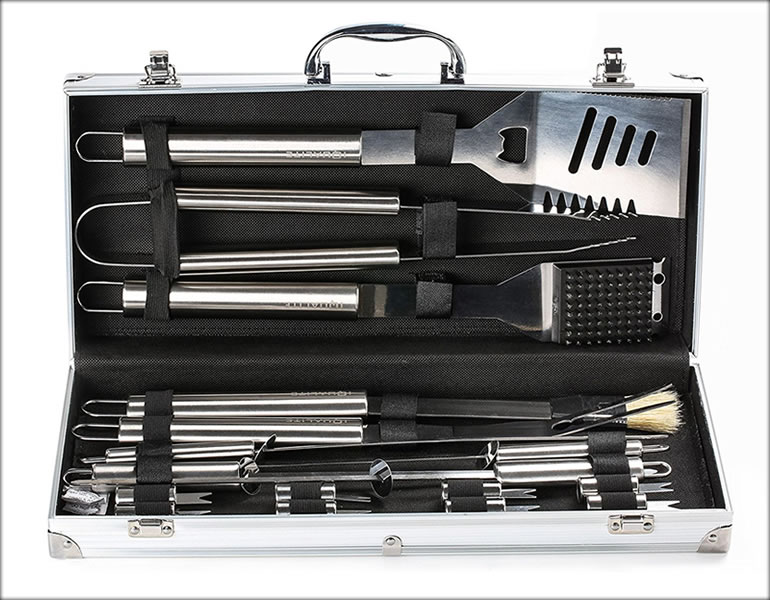 WIN this 17 Piece BBQ Grill Tool Set with Carrying Bag
SAFETY DESIGN: Each grill is designed with an elongated heat resistant Handl Sturdy construction. Elongated handles keep hands away from heat.
17 PIECE BBQ SET: BBQ tools set includes 1 * BBQ Tongs, 1 * Grill Scoop, 1 * Steel Brush, 1 * Basting Brush, 1 * BBQ Fork, 4 * Skewers, 8 * Corn Holder.So, this BBQ Set has almost everything, what you need.
DURABLE QUALITY STAINLESS STEEL: The durable stainless steel materials never rust or crack, our BBQ grill set provides 19 pieces of stainless steel tools that are easy to clean, safe and hard to clean.Portable STORAGE CONTAINER: Keep the tools protected from the items in the portable storage box so you can carry them easily at a barbecue or family reunion.
COMPETITION WILL BE DRAWN WHEN IT HAS REACHED 2000 UNIQUE ENTRIES